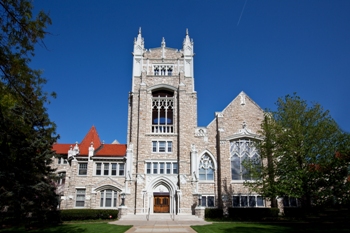 We are a self-governing congregation which elects a Congregational Board of leaders to serve the church. This board oversees the administrative structure of the church, which is divided into four ministry areas. Councils of volunteers oversee various aspects of each ministry area.
Click here to see the recently amended and approved bylaws.
2017-2018 Board Chair
Scott Glasrud
2017-2018 Chair of the Elders
Deb Plucknett
The Congregational Board's Vision for Ministry
Country Club Christian Church intends to continue inviting its members and friends into deeper relationship with God and others, and, in particular, to take major steps forward in the following two areas:
To revitalize worship and broaden its appeal.
To invite people into small groups where they will feel included, grow spiritually, and be inspired to serve others.
The Board and Staff will provide periodic updates on the work being done to fulfill this vision.
Other Congregational Board Information.