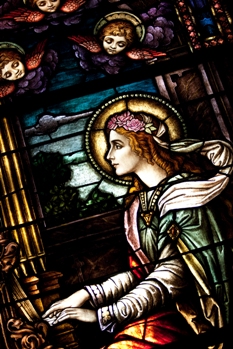 Welcome to the music planning part of your wedding! This section of our web site is intended to help you understand and plan the music for your wedding. Our suggested process for deciding on your music is outlined below. If you have any questions, please contact us!
1. Review our wedding music guidelines.
2. Listen to sample music you may want to use for your wedding.
3. Fill out our wedding music worksheet to let your organist know what your selections are.