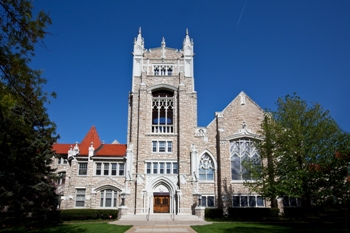 We are a self-governing congregation which elects a Congregational Board of leaders to serve the church. This board oversees the administrative structure of the church, which is divided into four ministry areas. Councils of volunteers oversee various aspects of each ministry area.
2019-2020 Board Chair
Jeff Zimmerman
2019-2020 Chair of the Elders
Anne Hoffman
Past Board Chair
Pat Martin
Board Chair Elect   
Tepring Crocker
Personnel Chair     
Mary McClure
Treasurer                 
Phil Howes
Secretary                 
Jennifer Austenfeld
Past Elder Chair     
Brian Campbell
Elder Chair Elect    
Jayson Parker
At Large Board Members
Eric Adler
Jennifer Austenfeld
Sara Christensen
Tepring Crocker
Bruce Erickson
Karen Gallagher
Mike Schaefer
Lauren Weinhold
Endowment Trustees
Nancy Lear, Chair
Andrea Bough
Kathy Buckley
Stan Cyphers
David Forsee
Charles Herbert
Shelle Jensen
Kay Moffat
Ed Pasley     
The Congregational Board's Vision for Ministry for 2019-2020
In the coming year, Country Club Christian Church will sharpen and advance our ability to:
Offer pathways for spiritual development to people at all stages of life and faith.
Strengthen our ministries in Northeast Kansas City through new partnerships, expanded service and deeper congregational relationships.
Learn about our potential new members and determine ways we might present ourselves to them.
Other Congregational Board Information.