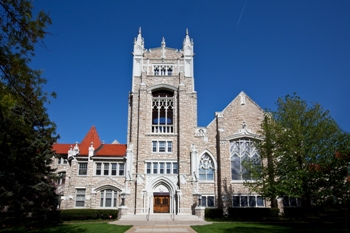 We are a self-governing congregation which elects a Congregational Board of leaders to serve the church. This board oversees the administrative structure of the church, which is divided into four ministry areas. Councils of volunteers oversee various aspects of each ministry area.
The Next 5 Strategic Priorities by t

he Congregational Board
Develop a reimagined and comprehensive new member program that nurtures individuals through all phases of engagement including recruitment, initial welcome, onboarding, full participation, potential leadership, and retention.
Invite others into a relationship with the church through a broad spectrum of offerings including shared interests, topics, goals, activities, service, and intergenerational opportunities. These offerings will specifically be geared towards individuals who are not affiliated with a church or denomination, Millennials, Generation Z, and young families.
Develop a small group program that sustainably creates new groups and supports existing groups. Goals of this program will include fostering new relationships and deepening our spiritual, intellectual, and service experiences.
Strengthen the church's external and internal identity as an inclusive congregation by:
a. effectively communicating our message and programing with the external community;
b. examining the representativeness and appropriateness of the congregation's name; and
c. focusing on how we can perpetually manifest inclusivity.
Develop and implement an integrated, organization-wide communication strategy that enhances the ministerial work of our staff and empowers lay members to more easily participate in and promote the activities of the church. The strategy will effectively utilize technology to provide connection and integrate our emerging online community into all aspects of our ministry
Approved 2023-2024 Budget
Click HERE to view the approved budget for the 2022-2023 church year. 
2022-2023 Annual Report
Click HERE to view the Annual Report for 2022-2023 Fiscal Year. 
Other Congregational Board Information.