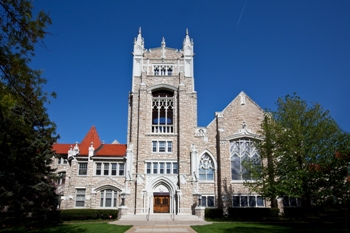 We are a self-governing congregation which elects a Congregational Board of leaders to serve the church. This board oversees the administrative structure of the church, which is divided into four ministry areas. Councils of volunteers oversee various aspects of each ministry area.
The Congregational Board's Vision for Ministry for 2019-2020
In the coming year, Country Club Christian Church will sharpen and advance our ability to:
Offer pathways for spiritual development to people at all stages of life and faith.
Strengthen our ministries in Northeast Kansas City through new partnerships, expanded service and deeper congregational relationships.
Learn about our potential new members and determine ways we might present ourselves to them.
Other Congregational Board Information.