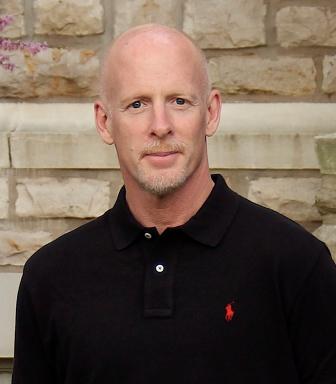 Dr. R. Glen Miles is the Senior Minister of Country Club Christian Church in Kansas City, Missouri.
With a focus on meaningful worship and effective preaching, Glen's dynamic, powerful style demonstrates his philosophy that the mission of the church is to proclaim the unconditional love of God available for all people. He is a prominent resource for issues regarding congregational guidance and general church administration. Glen regularly teaches classes in the areas of Biblical interpretation, community building, life transitions, ethics, religion and society.
Glen was recently featured as one of the 100 People Who Have Changed Life in Kansas City Forever by Kansas City Magazine. He is past President of the Board of Directors of the Sustainable Sanctuary Coalition, an organization which helps faith communities care for creation both on a collective and individual level. He has published a book, Between Gloom and Glory: First Lesson Sermons for Advent/Christmas/Epiphany, and has served as keynote speaker at numerous church and community events nationwide. In 2001, Glen was a presenter at the International Meeting of the Society of Biblical Literature at the College of the Vatican in Rome, Italy.
He has led three mission trips to South Africa to build an AIDS hospice. He has led numerous other mission trips both domestically and internationally, including various inner city and rural locations. In November 2012, he led a team from Country Club Christian Church on a trip to Haiti to teach theology and nursing in this country which is still rebuilding from the 2010 earthquake.
Glen has a long history of service to the Christian Church (Disciples of Christ), having served as a member of the General Board, on the Administrative Committee of the General Board, and on the Committee on Counsel and Mediation of the General Board. In July 2013 he preached at the opening night of the General Assembly, and has been elected Moderator-elect for the denomination for 2013-2015.
Glen holds a Doctor of Ministry degree from the Claremont School of Theology in Claremont, Calif., a Master of Divinity degree from Emmanuel Christian Seminary in Johnson City, Tenn., and a Bachelor of Science degree from Northwest Christian University in Eugene, Ore.
Glen has served churches in Atlanta, Ga.; San Diego, Calif.; and Concord, Calif.
He and his wife Julie have two sons, Nate and Steven.