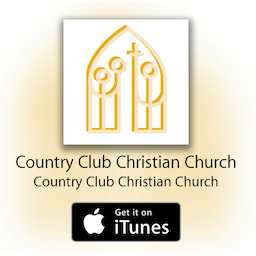 Sermon audio files are now available for download on iTunes. Miss a Sunday? Download the most recent sermon and listen to it on your handheld device at your convenience.
To find the sermon files:
Visit our Sermons page to find the link to our iTunes homepage or click the logo on the right, now!
Go to iTunes and search for "Country Club Christian Church"
Subscribe to ensure you never miss a sermon!
And, watch for new podcast content to be available for download soon.