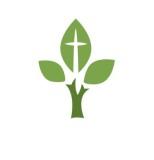 The Green Team is Country Club Christian Church's committee overseeing our congregation's efforts to be friendlier to the environment. Initiatives to date include determining the church's carbon footprint and how it can be reduced, and programs to reduce the energy consumption of our major building systems. Other projects involving landscaping with edible plants to provide fresh produce for the hungry and teaching our children about the wonders of growing food. The Green team installed a Rain Garden at the south end of the Chapel parking lot to not only add beauty to the landscape but also to reduce storm water runoff and eliminate flooding.
If you're interested, there are several ways you can help:
Donate your time
Is gardening your thing? Or have you always wanted to learn how to garden? A Gardening Group helps care for the grounds.
Donate plants
Many of the plants in the Rain Garden are plants commonly found in home gardens. We welcome plant donations or clippings for the gardens.
Donate raw materials
These gardens need mulch, river rock and tools to help get them started. Any such donations are welcome.
To get involved, or for more information, please contact Jenny Doty.