Do you sometimes feel like you are overstretched, overbooked and about to snap?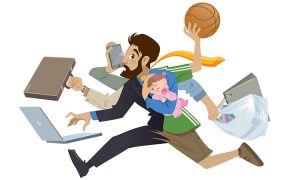 Our lives can sometimes overwhelm us with our busyness. The old psalm, the one that invites us to "Be still and know God," invites us to a place where we can begin to reorient our lives.
Glen's sermon series for June, CrazyBusy (based on the book of the same title by Edward Hallowell), will take a look at the ancient wisdom of the Bible and its invitation to a life centered (and slowed down) in the Spirit of God. Begins Sunday, June 5.